Dead Island 2 - coming April 28, 2023!
Dead Island 2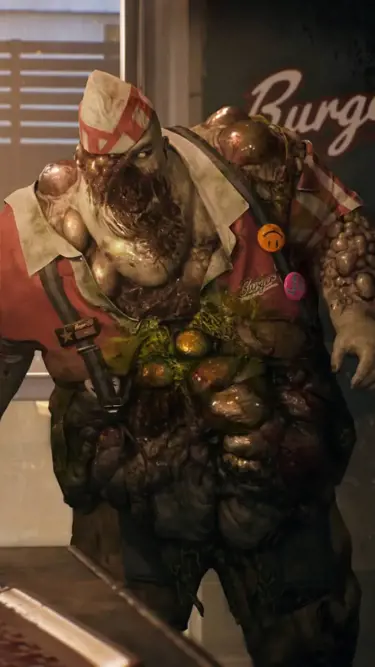 The ultimate zombie slayer is back!
We are pleased to announce that Dead Island 2 is coming to Xbox One, Xbox Series X|S, PlayStation 4, PlayStation 5 and PC on April 21st, 2023.
We can't wait to see you in HELL-A, the devastated, gore-drenched Los Angeles and introduce you to our brand new slayers!
You are bitten, infected, but immune and stronger for it. Learn how to harness the virus coursing through your veins as you paint LA red with the insides of countless zombie enemies on a path to discover the truth about the outbreak, about who – or what – you are and survive. Slice, pulverise and smash your way through the horror-soaked streets of the city of Angels, dispatching the undead who get in your way. No biggie but the fate of the city – and all of humanity – is in your infected hands.
Explore HELL-A – Dead Island 2 takes players across the most iconic locations of the City of Angels, now stained with horror, in an exciting pulp journey from the verdant suburbia of Beverly Hills to the quirky promenade of Venice Beach.
Brutal Melee Sandbox – Combat delivers the most intense, visceral and gory first person experience possible, with plenty of weapons and brutally tactical options to chew your way through the zombie horde. Whether you're slicing, smashing, burning or ripping, we want you to truly feel it.
Be the Ultimate Zombie Slayer – There are six characters to choose from, each with their own unique personality and dialogues. You can fully customize the abilities of each Slayer, with our brand-new skill system allowing you to re-spec instantly and try out the craziest builds.
Zombie Infestation – Ready to experience the most advanced dismemberment system in games? Our LA is crawling with zombies that look and react realistically. These mutated wretches are the reanimated, rotten heart of Dead Island 2 with dozens of distinct zombie types, each with their own mutations, attacks and hundreds of visual LA-themed variants. Our monsters are relentless, challenging, and true Los Angelinos. Will you be able to survive?
A Cinematic Co-op Adventure – As a proper RPG experience, Dead Island 2 offers plenty of exciting quests, a crazy cast of characters, and a thrilling pulp story, to truly immerse you in its twisted universe. Re-playability is guaranteed. Add an over-the-top co-op mode for up to three players, and you'll stay in LA for a very long (and gory) trip.
We will see you in Hel
l-A

in April!

Don't miss out on any of the gory details – make sure you are following us on Twitter, Instagram, YouTube and Facebook & sign up for our newsletter for news direct to your inbox.