To celebrate the release of the Dead Island 2 Original Score, we chatted with Ryan Leo Williams - the lead composer of the DI2 Original Soundtrack – to get his insights into the creative process, his inspirations when creating it, and his favorite pieces of music in the game.
Hi Ryan, could you give us an insight into the creative process when creating Dead Island 2's soundtrack?
The DI2 score has been in development for the last three years and it's been a genuine dream to work on something as big and diverse as this. I'm really proud of the OST and can't wait for people to hear it as a standalone release.
In terms of the music direction, there was a decision early on to match the fun action/horror elements of the gameplay. As the player progresses, the music represents the evolution of the swaggering, badass, zombie-slaying journey that unfolds before them.
To move away from the common tropes you might expect to hear from a zombie game, efforts were made to avoid dread-based scoring, as the player's experience is about becoming enabled by the events of the game. Our characters are all about thriving, rather than surviving. There's a fine balance that exists between the horror and empowerment themes, but in DI2 we try to use music for its moment-to-moment dramatic effect rather than just a background layer.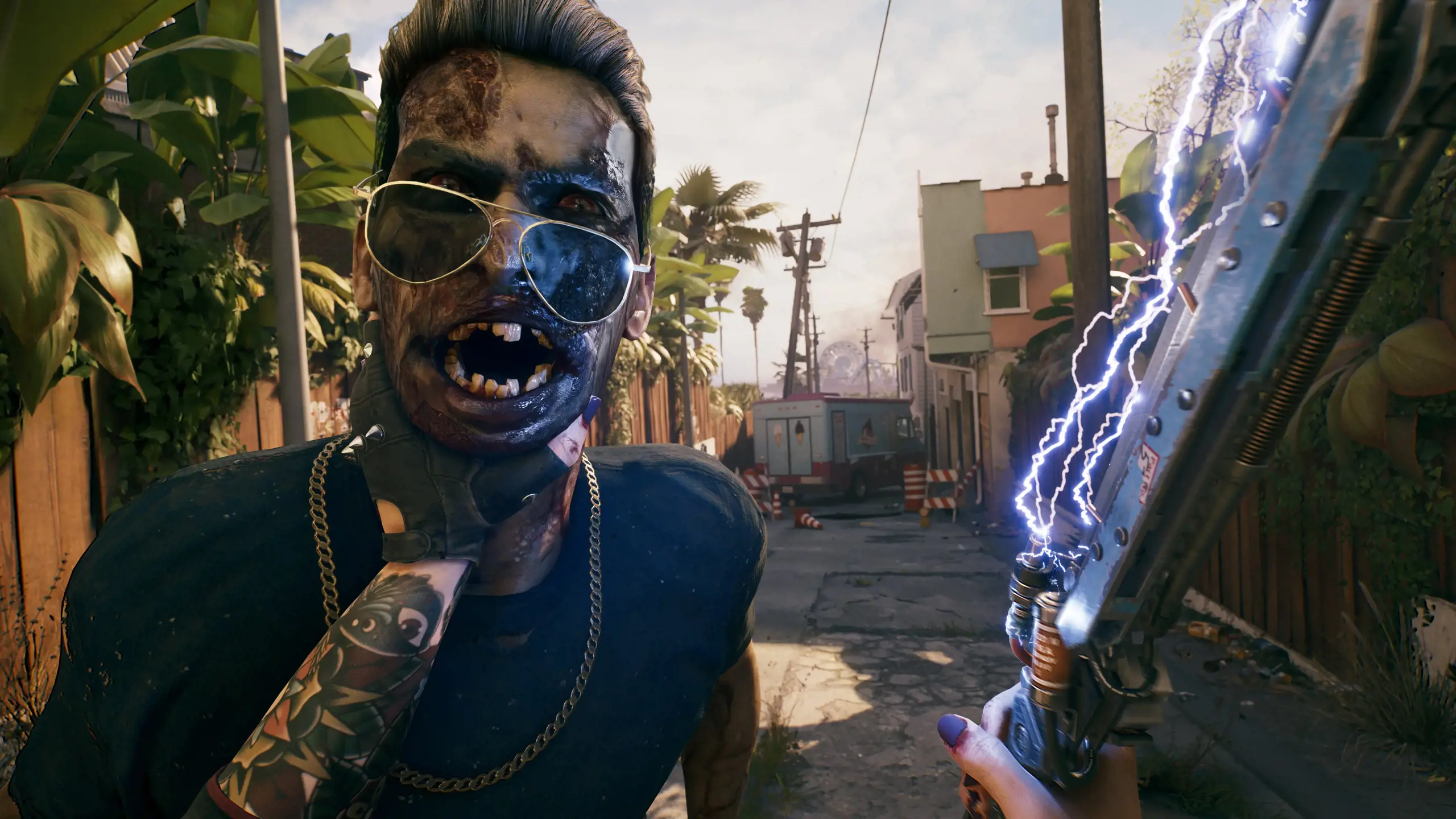 We worked hard to represent Los Angeles by filling the world with diegetic music to emphasize the sense of place. For example, Bel Air has its mega mansions representing our game's Hollywood elite. Emma Jaunt's mansion features a blend of contemporary urban jazz and neo-new age granular crystal healing type music, whilst Curtis Sinclair has his cowboy western-based music stingers that play through his mansion that represent his past as a former silver screen cowboy. Patton is obsessed with classic Hollywood movies, and where we can, we back his moments with 80's/90's sounding action movie music.
Additionally, our social media mansion is full of rooms with music representing individual influencer channels and personalities. We have music pumping on the GOAT pen roof area in which our mega influencer Amanda Styles asks the player to kick zombies off the roof for social media views. Further into the location, we soundtrack the Lit or s**t unboxing style room where unopened packages are awaiting reviews from the hosts. And finally, an EDM music piece throbs through an influencer gym emblazoned with "Nobody cares, do it till you die".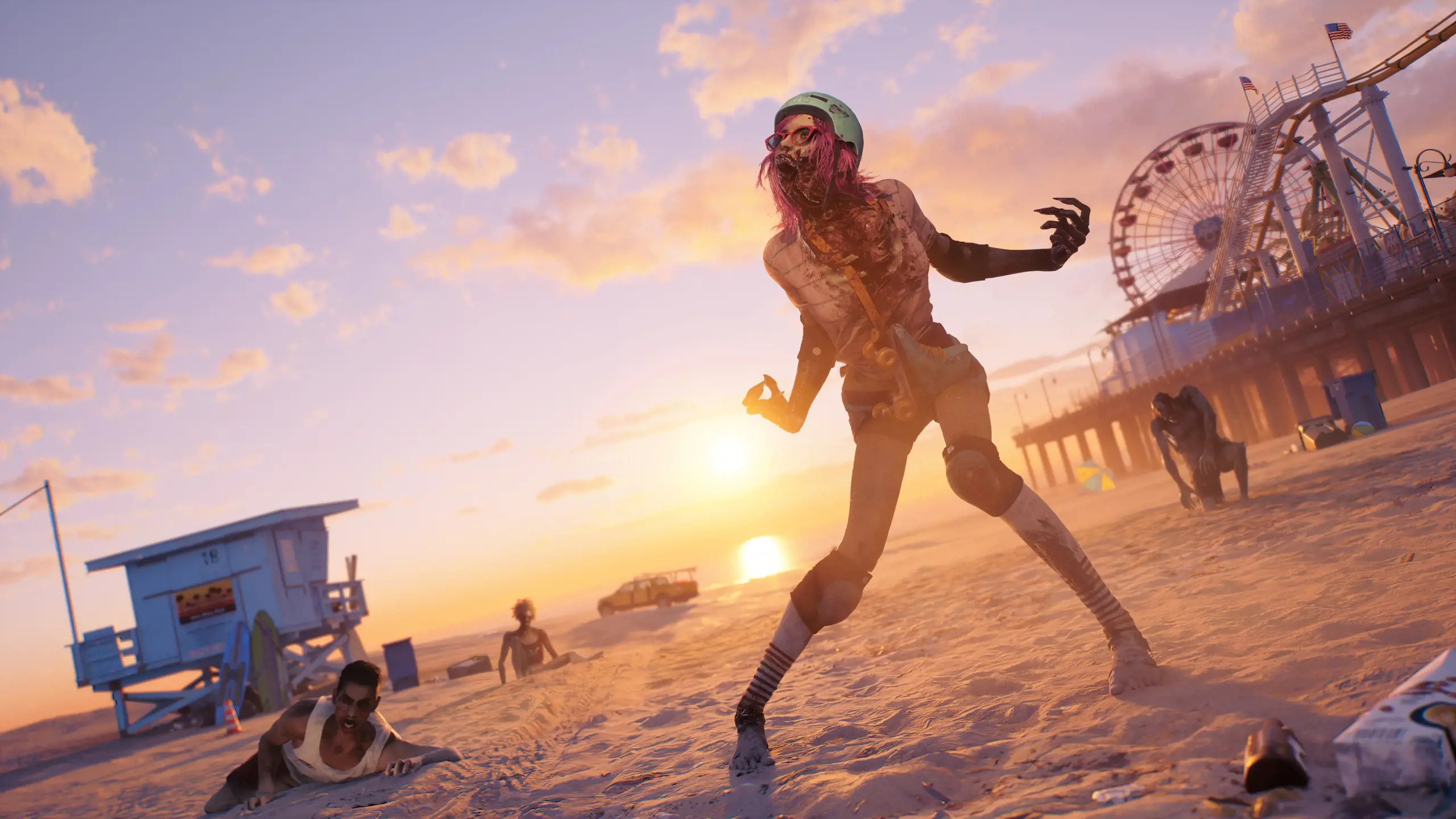 Our Los Angeles game spaces were treated almost as characters in themselves. Each area was scored with the idea that these different spaces have their own distinct musical personalities and quirks. This meant creating a lot of different themes and the sheer amount really tested my compositional chops. Location exploration themes also needed to fit alongside different intensities of combat and inside of cutscenes and character arcs.
One of the biggest challenges was "finding the feel" of the sandbox combat music. Several iterations were tested and improved upon by experimenting with a range of musical implementation techniques in our music management system (Wwise). The brief was to make the score feel unique to the gameplay situation, so a number of systems were developed to handle the different situations in the game. A lot of music was actually stripped back to help emphasize key moments that matter the most in the game.
Stylistically, the heavy pace of DI2's combat follows a doctrine of keeping the tempo steady and using a lot of throbbing low-frequency content to imply weight throughout those larger combat sections. I think we got the balance just about right, though, and the moments feel especially rewarding whilst smashing the gore out of our more challenging apex zombies.
"If you've always loved that one scene in Shaun of the Dead where the gang beats the crap out of the zombified pub owner with makeshift weapons, Queen's 'Don't Stop Me Now' booming from the jukebox, you're in for a treat." – GamesRadar+
What would you say were some of your influences in writing the DI2 score?
In general, the journey of the soundtrack has this wry sort of wink toward Hollywood, and I took notes from some of the grand masters of music composition along the way. There are subtle homages to a number of Hollywood-centric music artists, composers, and movies throughout the game, which I'm hoping players will be able to hear. These influences served as a natural fit as much of the narrative's focus holds up a mirror to contemporary Hollywood.
In terms of creating the music itself, my aim was to bring something new to each piece. Using the sound designer part of my brain, I'm quite partial to layering up weird elements inside the music. Much of the music underneath the Santa Monica Pier (preceding the encounter with Butcho) is created by using the honk of a party horn, mangled until it's almost unrecognizable. I think it's important to try to innovate if you can.
In terms of the OST, do you have a favorite track?
It's hard to pick one as they're all my favorites, and I'm proud of each one. I'm going to have to narrow it down to a few tracks instead.
For "the LOLs", I'd pick Silly Goose – This piece can be heard in the Halperin Hotel wedding ballroom and has become a Dambuster studio favorite. The brief was to create a novelty party tune that you would hear at wedding receptions. I tried to create a bit of an earworm with the idea that there might be a dance associated with it. Part of the inspiration from the track was when I was looking to create a favorites hook (fun fact – it's me singing on the track), I looked out of my window to see a small flock of Canadian geese pooping on the path outside my house. Making the association, the title just popped into my head and Silly Goose was born. This track also achieved internal studio notoriety when a pre-release bug meant that once the song started, it would never turn off in game.
For the epic aesthetic, I'd pick Goutbreak – this is the track that accompanies the in-game Slobber reveal. Again, as I was searching for the title and feel of this track, inspiration struck as one of my friends genuinely developed a nasty bout of gout in his foot. I'm a big fan of gross compound wordplay and came up with the title Goutbreak. Musically I took inspiration from Bernard Herrmann's work in old epic fantasy movies like Sinbad, and Jason and the Argonauts. There is a sense of massive scale and heft in the orchestration, and I wanted to portray this to represent our giant spider/Slobber reveal. I think we nailed it.
In terms of the beating musical heart of the DI2 score, I think I'd pick Living Room and Crash Corpse (it's not cheating as these two tracks were originally written as one piece!). These tracks have this sort of contemporary cowboy horror theme running through them, which I'm proud of. We use part of this theme throughout as a motif, and it introduces each new location to the player. It feels like a bit of an unofficial DI2 theme really.
It must also be said that we had brilliant musical contributions from Feel for Music, Ross Tregenza, and our amazing in-house audio team (Matt Lightbound, Matt Hellewell, Qin Yu, and Aran Everitt), who have helped to make an awesome game experience. They all slayed it!
You can find the Dead Island 2 Original Soundtrack on iTunes / Apple Music, Amazon, Spotify, YouTube Music, Napster, Deezer, 7Digital, Tidal, SkillTreeRecords.com, BOOM, Gaana, TIM, Wynk/Hugama, Zed+, Qobuz, MediaNet, TouchTunes/PlayNetwork, VerveLife, Gracenote, Shazam, YouSee Musik/Telmore Musik, Music Island, Claro Musica, Zvook, JioSaavn, Q.Sic, Kuack, MusicTime, Joox, AWA Music, Peloton, Netease Cloud Music, KKBOX, Slacker, SberZvuk, Mixcloud, Jaxsta, Resso, Boomplay Music, Yandex.Music, Anghami, United Media Agency, iHeartRadio All Access/Plus, QQ Music and Pandora.
Get the latest updates
Don't miss out on any of the gory details – make sure you sign up to our newsletter for all of the latest on the upcoming showcase direct to your inbox below: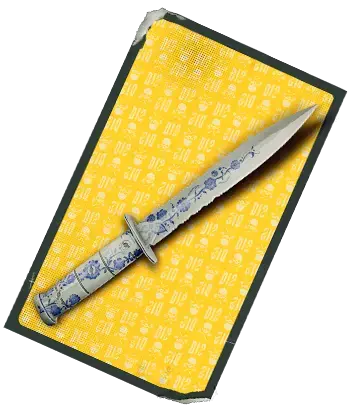 Get the
Tricksters' Smile Knife

bonus in-game weapon

Other benefits include

In-game challenges and rewards

Regular news and updates

Exclusive content

Personalised wrap ups

Exciting competitions