PROS - Linking and Unlinking
How can I link my game with my PROS account?
Once you launch the game you will find a "Visit PROS" menu option in the main menu.
Click on "Visit PROS" to get a popup with the steps you need to follow to link the game.
Step 1 -> Scan the QR code or click "Visit URL"
Step 2 -> Register a new PROS account or use an existing PROS account
Step 3 -> Subscribe to the Dead Island 2 newsletter if you haven't before
Step 4 -> Return to the game and navigate to the Main menu. You will see an in-game message informing you that you have received the welcome reward - "Trickster's Smile Knife", and where you can find the reward in the game
If you click on the "Visit PROS" main menu option again, you will see that the popup has changed, and you are identified as connected.
Get the latest updates
Don't miss out on any of the gory details – make sure you sign up to our newsletter for all of the latest on the upcoming showcase direct to your inbox below:
Newsletter sign up
Sign up for updates and follow the instructions to redeem the Tricksters Smile Knife in-game.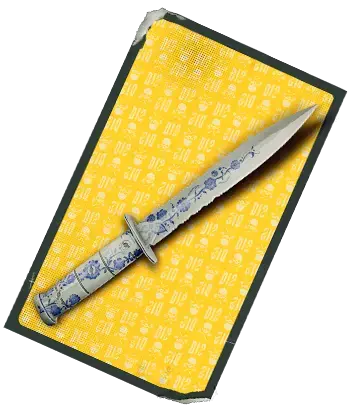 Get the
Tricksters' Smile Knife

bonus in-game weapon

Other benefits include

In-game challenges and rewards

Regular news and updates

Exclusive content

Personalised wrap ups

Exciting competitions